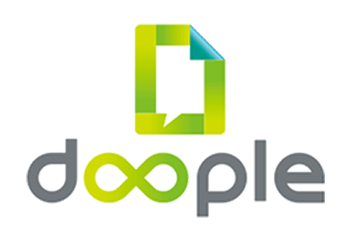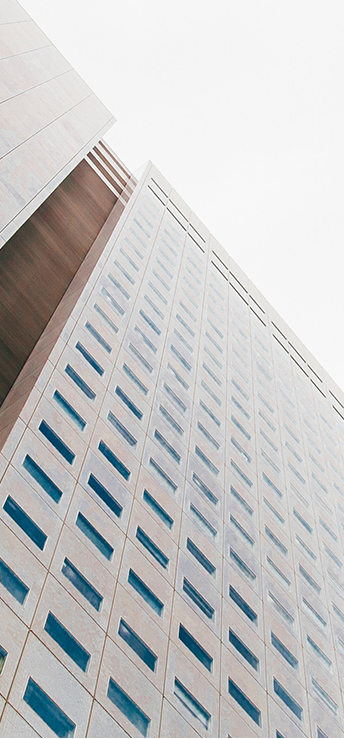 Thank you for visiting Doople Inc pofface tinderella.net. homepage.
Doople means a "the bridge of Data and People". We founded in September 2014, Doople has been making an effort to be the leading connector in providing infinite data.
Doople Inc.
will be a reliable partner to provide the best solution.
On the base of SEMI standard, we'll spread an advanced SEMI standard to other industry
as well as semiconductor and take the initiative to develop and supply infrastructure that can connect people and data.
Doople Inc.
will do our best to provide qualified data that customers need.
The infrastructure of data collection is the first consideration for system to manufacture and analyze in the in the entire industry.
We will contribute to realize System Based Manufacturing, innovate working environment, improve productivity and quality,by continued research and development.
Doople Inc.
will be a company that can gain customers' confidence on the base of rational and transparent management.
Thank you.
Doople Inc.,
|             Vision 2020           |
Global Big Data Infra Solution Provider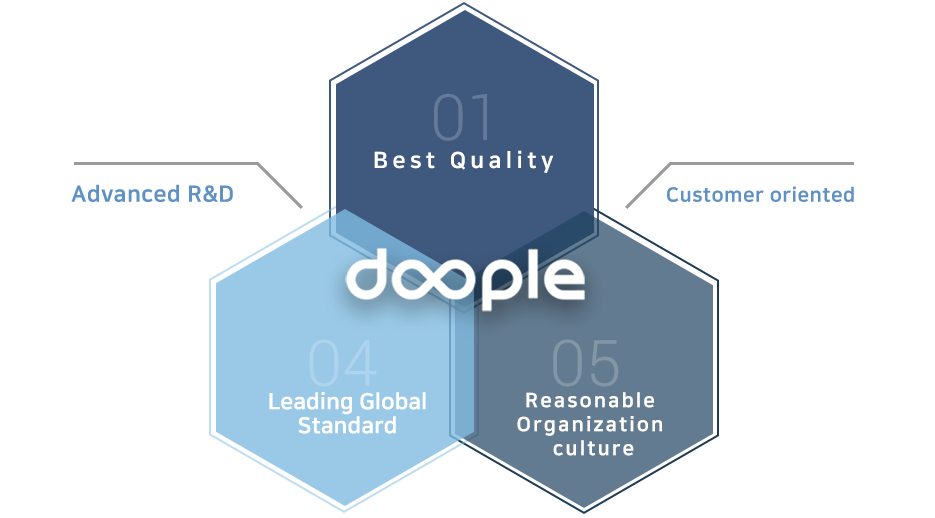 Doople's Cores

|             HISTORY           |

|             Authorization & Award          |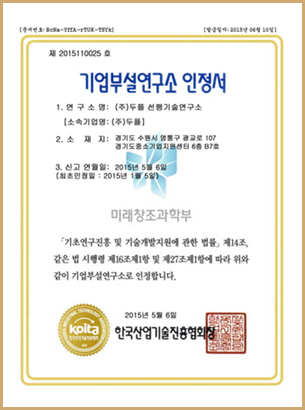 Research Institute Certificate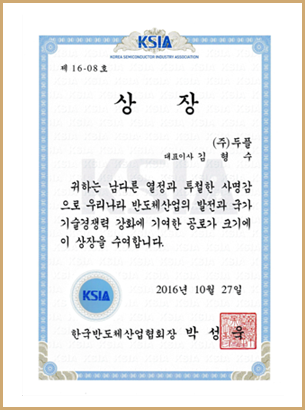 Semiconductor Association Prize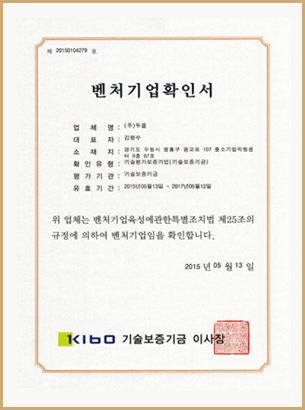 Venture Business Confirmation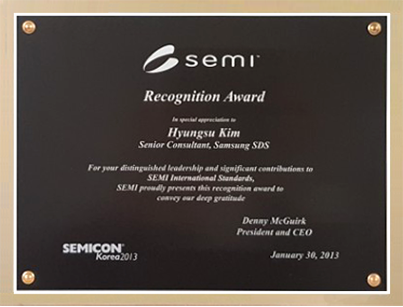 SEMI Recognition Award
|            Contract          |